About Us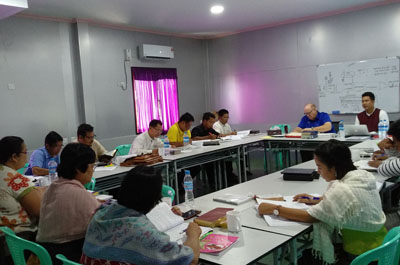 BEE is an acronym for a world-wide mission called: Biblical Education by Extension. It was founded in 1979 to train pastors and Christian leaders behind the "Iron Curtain" in Eastern Europe and the Soviet Union, who did not have any way of getting a solid biblical education.
In 1992, after the fall of Iron Curtain, BEE Leadership felt God was calling them to extend BEE Ministry to other parts of the world. Therefore, in 1994 the BEE Board of Directors in the United States, authorized the formation of a new BEE Ministry called "BEE World", which would embrace the same discipleship strategy, philosophy, and curriculum beyond the borders of Eastern Europe and the former Soviet Union to countries in the Middle East, Africa and Asia. BEE World expanded its ministry to Asia in 1990, including Myanmar since 1997.
As an interdenominational mission organization, solely focused on Biblical teaching and training, BEE World was able to overcame the problem of the denominational barriers in providing Biblical Education in Myanmar. In 2005 BEE World Appointed Rev. Tom Radigan as its country director and through him God enable many small groups to begin in Myanmar. The transition to BEE Myanmar began as a result of the work a married couple, Edward Han Bo Tun and Hannah Mawi, who had been faithful leaders overseeing BEE World's ministry in Myanmar. They became convinced of the need for ongoing seminary level Biblical Education in Myanmar that would exceed and broaden what BEE World was able to provide. Therefore, on the 5th day of October 2018 BEE Myanmar was officially formed as an independent mission organization in Myanmar with the blessing and encouragement of BEE World's founder Dr. Jody Dillow, Dave Semmelbeck (current President), and others on the leadership team from the USA. Now BEE Myanmar is actively providing more courses as part of a curriculum for pastors and Christian leaders seeking advanced biblical education on a seminary level. Our mission is based in Yangon, but continues working throughout our nation including Mandalay, Kachin State, the Northern Shan State in Myanmar, and other cities and regions.
Our President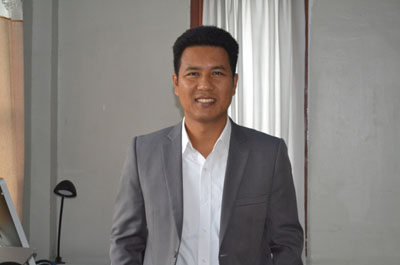 It is great privilege and honor for me to greet you and introduce you to BEE Myanmar and the biblically based ministry which the Lord has raised up through us. We are an interdenominational organization, and value working with other church leaders and Bible students to fulfill the great commission which our Lord Jesus Christ had given to His Church. We are committed to sharing the free gift of Eternal life through faith alone in our Savior, the LORD JESUS CHRIST, and fulfilling the Great Commission "Go therefore, and teach all nations, baptizing them in the name of the Father, and of the Son, and of the Holy Spirit, teaching them to observe all things whatsoever I (Jesus) have commanded you" ( Matt. 28:19-20 ).
Please take a few moments to explore our website to see how we can join together to learn, serve, and help one another fulfill the great commission by the grace of our Lord Jesus Christ. Again, our hope and commitment at BEE Myanmar is that we exists to help the Church fulfill the great commission! We hope to do this by providing a Biblical Education focused on training pastors and Christian leaders who have had little opportunity for Biblical training or means of education, but who desire to learn the Word of God and mature as pastors and leaders striving to make disciples of our Lord Jesus Christ.
Please contact us and let us know if you have any question about BEE Myanmar. We would value greatly an opportunity to meet with you. We would appreciate your prayers and support of BEE Myanmar. Thank you!
Your brother in Christ,
Edward Han Bo Tun
President
Biblical Education by Extension Myanmar